Black Friday in e-Commerce. How to prepare for it?
Less than a month left for Black Friday and the following Cyber Monday — days of big sales. Besides the lack of time, it's still worth taking care of proper marketing on those days. What means proper in this context? How to prepare for this year's Black Friday and Cyber Monday? About this in the article below.
A few numbers for a good start
This year Black Friday is on 29th November, and Cyber Monday — on 2nd December. Is it worth to participate in them? The statistics speak for themselves: in the United States data shows a 2063 percent increase in sales compared to an ordinary day (source).
So there is much to compete for!
What awaits us this year and above all — how to prepare for it?
Make sure you can handle it
Before you start giving out discounts, make sure you're able to do it. Take a closer look not only at the profitability of the promotion but also at the state of the stock and the traffic your website can handle.
Black Friday can be a lot not only for servers but also employees. Make sure they are prepared for lots of questions from customers. Do they know how to answer them? Have you designated a person to take care of the chat on the website (if you have one)? Black Friday is a time when many purchases are made on impulse. If a customer has a question and doesn't get a quick answer to it, he or she will probably continue shopping in other e-stores.
Inform everyone
Your customers want to know what you are preparing for them on Black Friday. The worst thing you can do is to apply an indifferent attitude to them.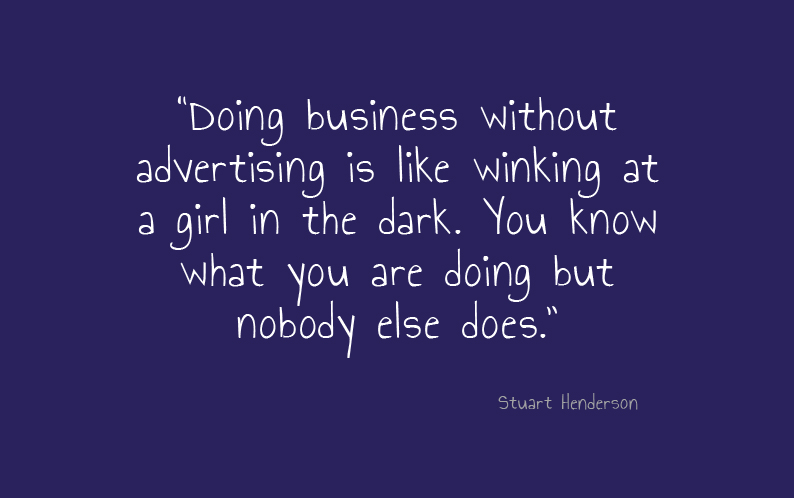 For many entrepreneurs, the idea of spending money on ads informing about the promotion seems absurd.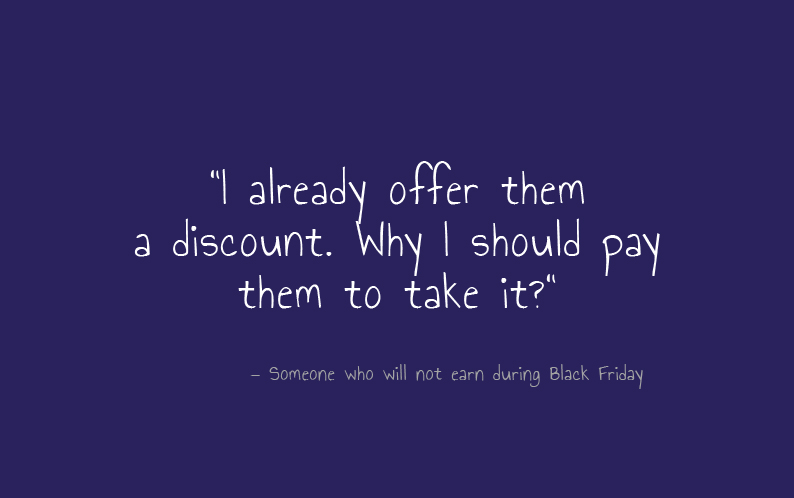 If you just wait until your customers find out about the promotion themselves, you probably will be disappointed, and all the effort that you put to preparing for the Black Friday will go to waste. Promote your shop through social media channels and the newsletter. The e-mail marketing will make you sure that you are reaching customers who already know your shop and probably will be interested in visiting it on Black Friday. When it comes to social media (specifically Facebook), an interesting idea is to target ads to a custom audience. Just share your e-mail base with Facebook Ads Manager and, based on it, it will direct ads to people similar to your current customers.
Test it out!
Do you prefer to discover a potential problem by yourself and solve it immediately or that your customers inform you about it (or — what's worse — they didn't do it and make you wonder why your promotion didn't work)?
Before you start giving big discounts, make sure everything works. Here are some questions you should answer by yourself:
Will the server handle the huge traffic?
Does the ordering process works properly (payment, shopping cart, delivery, sending order information)?
Is it easy to find products in the shop? Is the category tree properly designed? Does the search work well?
Do discount codes work? Where can clients enter them? Does the shop charge a reduced price after entering them?
Did you prepare e-mails reminding about abandoned baskets?
Do integrations with warehouse management systems (WMS) work well? How often are inventory levels updated? Does the shop show the current status and prevent the customer from buying an unavailable product?
etc.
Create a plan of how to fight with abandoned carts
Not all customers who add a product to their shopping cart will decide to buy it — that's normal. But you shouldn't look at it with folded hands. E-mail marketing can help you remind your customers about the products waiting in their carts. Don't be afraid to send them! If you enrich them with a humorous accent, you can achieve success: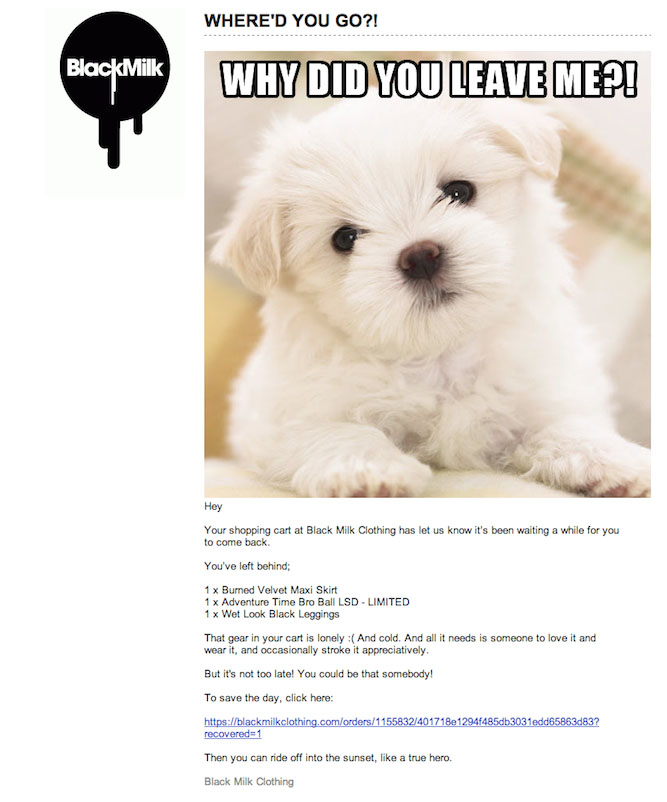 It's worth it — about 68% of the baskets are discarded. If you get back at least some of them, your earnings will increase significantly. Armed with the right mailing, go ahead and fight for it!
Don't forget about loyal customers
Who said that you should treat all customers in the same way? Black Friday is a time when the consumer's love for the brand is cooling down or shifting to the competition that offers better conditions. You can bring back those feelings by offering regular customers special promotional conditions. Larger discounts, free or quicker delivery, packing the product as a gift for free — these are just a few ideas on how to honor your loyal customers that day.
Don't stop just because Black Friday is behind you.
The sale in e-Commerce, it's like losing weight "to bikini season" — the winners are those who consistently care of the realization of their goals, instead of doing it from time to time. Systematic work brings much better results than a momentary rush followed by a return to stagnation.
Black Friday and Cyber Monday are a good opportunity to invite new customers for Christmas as well. You can do it in several ways:
Get their e-mail addresses on Black Friday and use them before Christmas. How to do it well? Offer your customers additional benefits after subscribing to the newsletter — bigger discounts, free delivery, gifts… How to completely ruin it? Offer a discount only after subscribing to the newsletter. This is a good tactic on a daily basis, but on the days of the biggest promotions, expecting the customer to take additional actions to get what the competition gives for free, is a terrible strategy.
Give a Christmas discount already on Black Friday. All you need to do is to send the discount code to the customer in the order confirmation email, which he will be able to use during the holiday season. If the discount is really attractive, he will surely keep it for later.
Summarizing
Black Friday and Cyber Monday are a time of intensive hunting for discounts. I hope that with this guide you will be able to get KPIs worth printing on thick paper (and we all know how much it costs!) and hanging right next to a photo of an employee of the month. Good luck!