Share your know-how!
Some time ago I was buying home music equipment. Since I'm not a specialist, I had to rely on product reviews posted on the Internet. As soon as I got ready to buy, I made an inquiry in one of the on-line stores. And as it turned out that in the meantime a new version became available. It wasn't much more expensive, but it was significantly better than the previous version. I was given heads-up, decided to change my mind and now I am a happy owner of exactly what I needed.
The aforementioned example illustrates following things:
I tend to look for reliable product information on the Internet before making a purchase decision,
I'm not an expert when I'm checking out,
if I placed an order instead of the inquiry, I would probably be disappointed with my purchase,
if all this information were somewhere out there in one place, I would be a happy consumer way faster.
That's why content is so important in e-Commerce. Today we'll see why and how to do it right, and how to eventually increase the prestige of your website.
Why do I need content?
Building a high-quality content database within the platform is not the highest priority matter. Owners tend to focus on products, pricing issues, and integrations in order to serve orders seamlessly. Meanwhile, the example from the preface shows that it is a very important aspect of successful sales. Customers are actually looking for reliable information and a true partner, who knows his industry, can advise and is trustful.
These exact three matters require your absolute attention:
building trust to your company,
sharing reliable information,
professional product support.
This way you'll show, that your business is more than just "selling".
"Why should I buy your company?"
That's the very first question I ask during strategic workshops, that happens during the project kickoff. Contrary to a popular belief, it's not an easy question, because I'm not interested in hearing something like "creative", "market leaders", "eco-friendly" and so on. Every company on the market describes itself this way. Fortunately, after a long while, you can tell me so much about yourself, that in the end, I'm checking my bank account. After such a workshop, at least you and I know why your company is unique. And it's far from enough! Potential customers are also looking for a reliable partner. That's why, first of all, you should tell them your story and show what you're the best at. That's how trust is built, and it's necessary when it comes to a buying decision.
Example – Interflora

This is how Interflora does it
Interflora's most important advantage is being available in every place on Earth and a guarantee of delivering flowers and gifts on time – which is pretty important for those, who forget about anniversaries. That's the main reason why many customers choose this particular store, which is able to offer an easy remedy for an uncomfortable situation.
Reliable product information
The second aspect of quality content is reliable product information. We can distinguish several types of such content:
product description,
user reviews,
professional reviews,
all sorts of tests and benchmarks.
These elements affect how your customers will view your offer. Take note, that you should be as objective as possible. This means reviews alone aren't going to cut it (they may look like another way of building marketing strategy).
Example – TIM and ELMARK Automatyka
Here's an example of a configuration that you can find on the TIM website. The feature will help you choose the right components.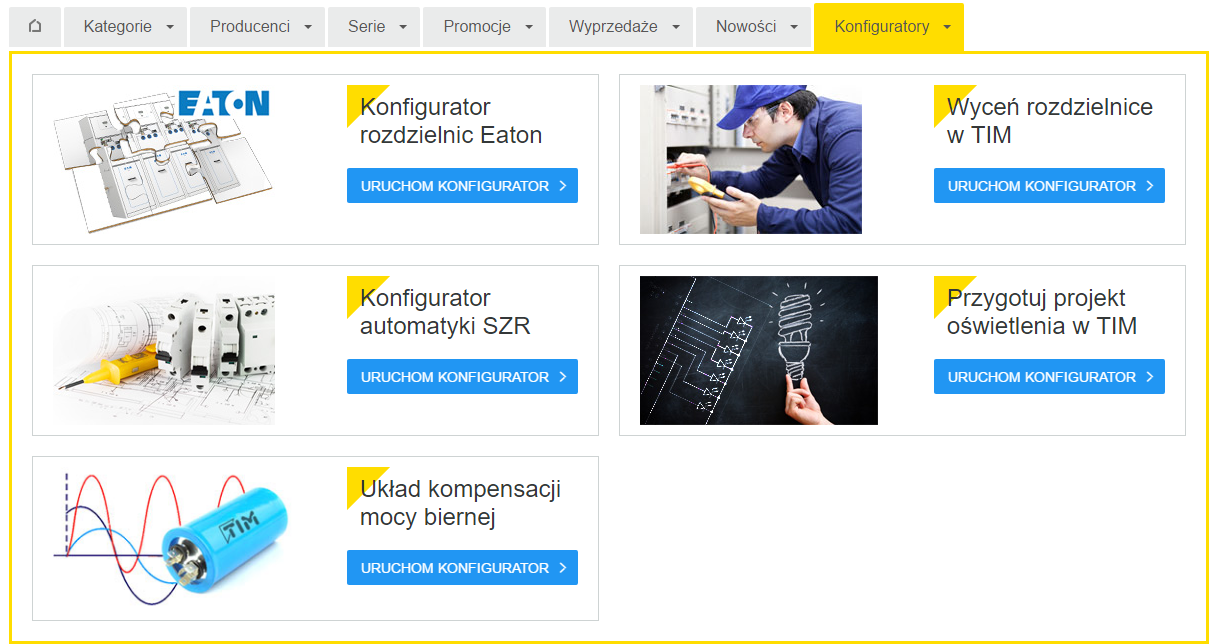 This is how TIM does it
Another example comes from ELMARK Automatyka. They share knowledge on various topics that may interest, and more importantly, help their customers.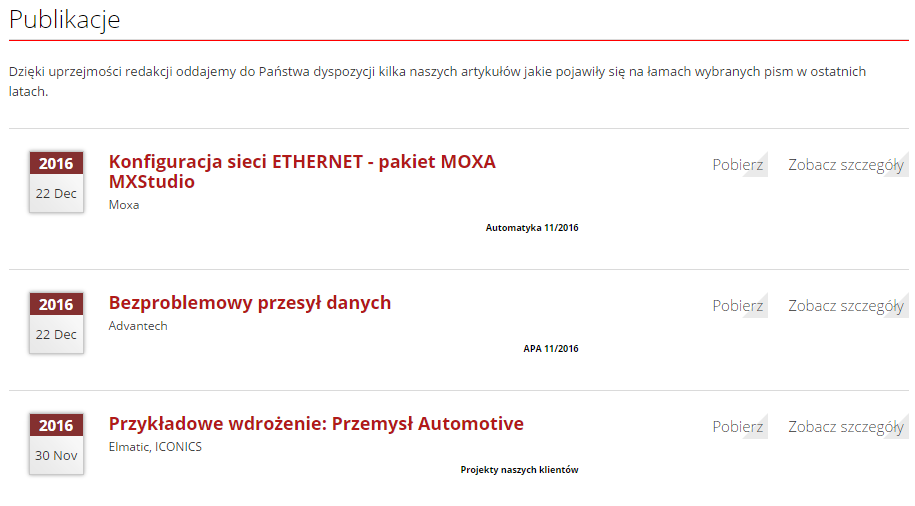 … and ELMARK Automatyka
Give a helping hand
This part is to help customers make a purchase. It may turn out, that a user will perceive you as a reliable company, will choose the right product, but won't know if it'll match his needs or if he'll be able to connect it properly. This is why you should invest in content that'll answer your customers' questions before they even ask. Any faq / help content and product-related advice will be appreciated.
Example – Ikea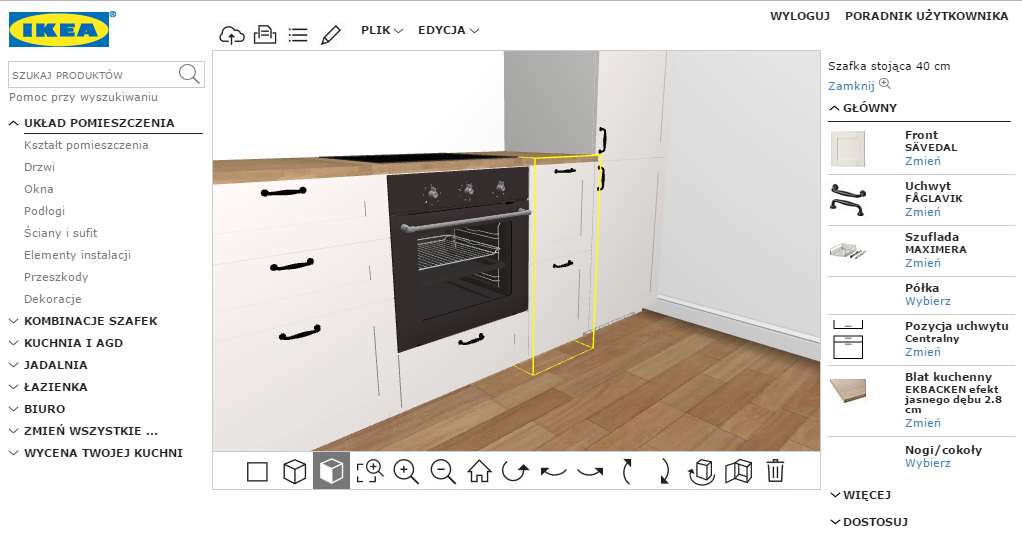 How could I miss Ikea in this article
Without hesitation, the best example comes from Ikea's planner, which, after you provide it with your kitchen dimensions, will turn into a great Sims-like, plan-and-visualize game. You will not only plan your room but also receive a list of products to buy.
Summary
You should invest in rich and high-quality content on your website. On one hand, you'll improve your image (customers expect someone, who knows his industry), and on the other, you'll provide your customers with all necessary information they may be looking for. Such actions will result in customers coming back more willingly and buying more frequently.