What is the optimum e-Commerce project team
The market is convinced that entering on-line sales requires a combination of a graphic and a developer (or few developers). It's strictly related to belief that "the store has to look and work nicely".
In fact, only those small projects can work efficiently this way. When it comes to bigger investments, in the long run such team is inefficient, because you need much more skills. In my opinion, it is this aspect that causes frustration when the project "is born in pain", consumes a lot of money, and ultimately is not as breakthrough as it was in the heads of stakeholders.
Before you start implementing your strategy, see what competencies should be taken into account when building a team around the project.
Main roles in the team
Let's look at what additional competences (apart from "nice" and "works") are used in projects. I will use the nomenclature that we use (although you may hear different naming convention):
Project manager – his main responsibility is overall project management: allocating resources, monitoring progress, deadlines, risks, planning work, etc. It is also an important link in communication between the customer and the supplier;
E-Commerce strategist – has knowledge about the projects' target market, customers' profile, competition and trends in the industry;
Business analyst – it is a connector between business requirements and actual implementation at the development stage. Collects and documents business needs, is able to describe them in an unambiguous manner, and also monitors the compliance of works with business requirements;
UX designer – is responsible for prototyping. Knows good practices in the field of usability, thus optimizing the application's functionality;
Graphic designer – there's no need for additional explanation, it's important role when it comes to the final look of the project.
Technical leader – he's a part of a developers team, but he has a comprehensive knowledge of the technologies used in the project. He can also identify and describe the runtime and deployment environment as well as architecture and processes on the client's side;
Developer – again I'll omit the explanations, but:
Important note
With the current development of technology, the distinction at the level of programming languages ​​is no longer sufficient to describe the desired skills. There are more and more people talking about backend programmers, frontend, database, mean stack developers, etc. It would need an entirely separate article, for now you only need to know that if your project requires only one programmer, then most likely the project is not too complicated.
Tester – extremely important in the life cycle of the project. It's because developers find it difficult to test their own solutions. Objective verification is key to achieving the expected level of quality. Additionaly tester is responsible for developing automatic tests.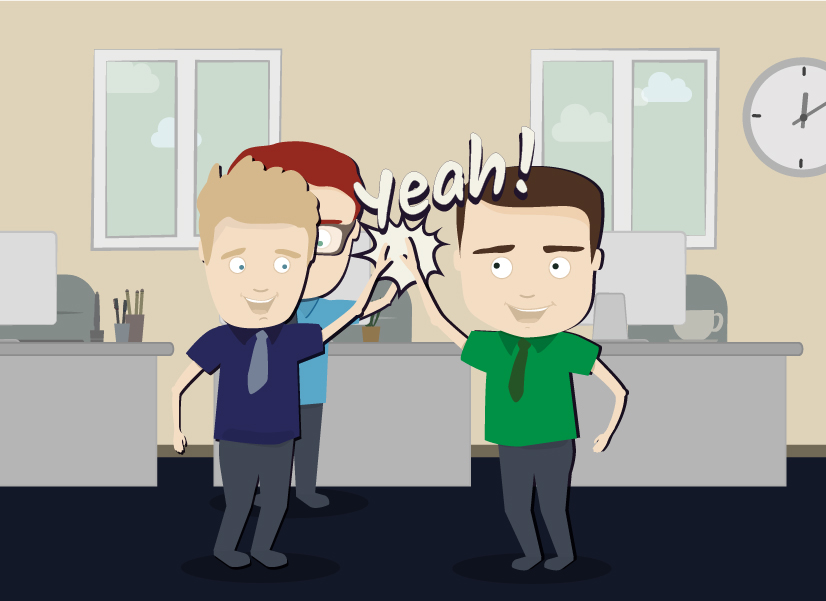 Does it generate excessive costs?
I will use the rule of Betteridge headers' – no! I have already mentioned that role diversification is the optimization of costs in the long-term perspective of the project's life cycle. Of course resource engagement is cost-related, but look at what happens when individual roles are missing:
Project manager – lack of a project manager may result in incomplete supervision over key aspects of the project. It also affects the ongoing communication between the team and stakeholders, which generates additional risks associated with changes that could have been avoided;
E-Commerce strategist – if you miss something in the environment in which you will sell, you'll have lower chances of success. Remember the saying: "If you don't know where you are going, every road will get you nowhere.";
Business analyst – one of the most frequent project problems are incomprehensible tasks. This leads to many misunderstandings, which results in additional iterations in the implementation phase. Physically, you have no chance to stand over each team member and tell him what to do. The analyst solves this problem;
UX designer – usability is one of the key factors affecting shopping decisions. Its lack is particularly noticeable in the statistics of, for example, abandoned carts. Of course, mistakes make you learn, but you should use good practices from the beginning of the project;
Technical leader – lack of one person responsible for technology management in the project increases the risk of technological debt
Tester – as I mentioned, developers find it difficult to validate their own solutions. Peer review is not always a remedy, because usually there is a lack of business perspective in it. Therefore, the lack of an objective tester results in errors, the improvement of which can often become the main operational axis in the project.
Summary
It is clearly visible that competence deficiencies in the project team may cause additional costs to rise, which links:
lack of communication,
errors found too late,
poorly described tasks.
To prevent this, you team should consist the roles that will improve the phases of the project. Please note that the project team is a common good of the client and supplier, so I haven't intentionally described on whose side the competence should be. This is a very individual matter, some of the roles you can certainly cover with your own resources.