Always Up-To-Date Guide of LinkedIn Image Sizes [last update: July 2019]
If you're in the B2B industry, LinkedIn probably is the real king of social networking for you. This social platform allows you to reach millions of professionals from different areas and make them interested in your offer. LinkedIn is also useful for freelancers and those who want to find a new job.
From the article below you will find out what are the correct, current dimensions of the graphics on this portal.
This article is updated regularly. Last update – July 2019
LinkedIn profile
For most people, LinkedIn is known as a portal where users share details from their professional life, but for me, it also has another function. It is an official business card or even an advertising brochure for my person. Thanks to LinkedIn, from time to time companies offer me opportunities that helped me to realize my plans – that's why I think it's worth investing in the development of profile on this portal.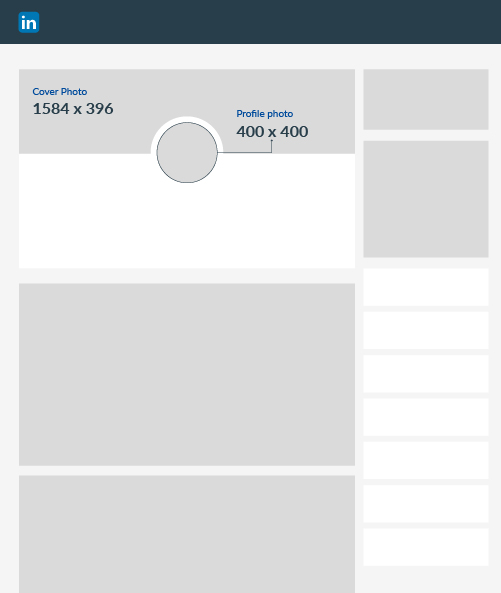 Profile Photo (400×400 px)
A professional profile photo will help you to build your personal branding online. You don't necessarily have to be wearing a suit, but a photo from a holiday, showing you while tanning is too much.
A neat outfit and a nice smile – these two things are all you need. It is also important to take the picture in good light, preferably daylight. Remember that the photo size suggested by LinkedIn is 400×400 pixels. If you take them in vertical format crop it to a square.
Background (cover) photo (1584×396 px)
When it comes to cover photo, you can use the ready-made graphics prepared by LinkedIn. However, I recommend uploading your own image to stand out from other profiles. The size of the cover photo on your personal profile should be 1584×396 px.
Company profile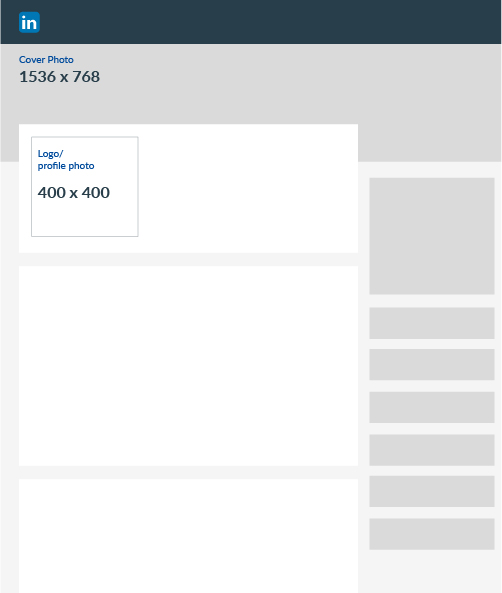 Logo/profile photo (400×400 px)
A logo is the most recognizable symbol of the brand. It should be placed in your profile photo.
Size recommended by LinkedIn is 400×400 px.
Cover photo (1536 x 768 px)
On LinkedIn, your logo should be your profile photo, but you can get a little crazy with a cover. Background photo with short advertising slogan or company motto is very popular. In times when users want to see the "human face" of the brand, it is also worth considering placing a photo of their employees on the cover photo.
Regardless of which solution you choose, remember that a cover size should be 1536×768 px.
Shared Photos (1200 × 627 px)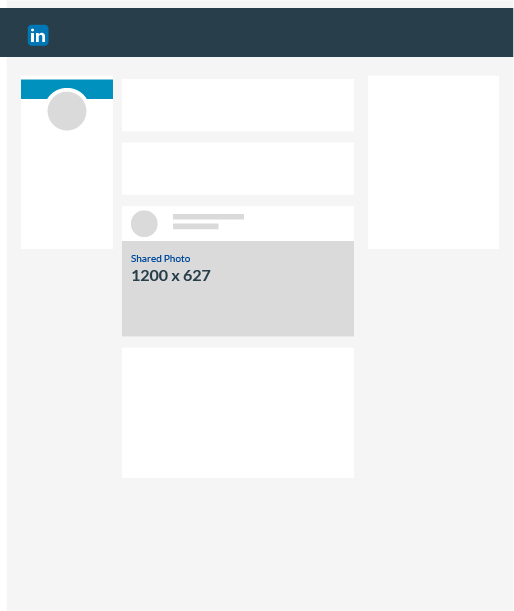 Interesting visual content is eye-catching, which is why it is good to enrich your posts with it. The ideal size of shared photos on LinkedIn is 1200×627 px.
LinkedIn Ads Sizes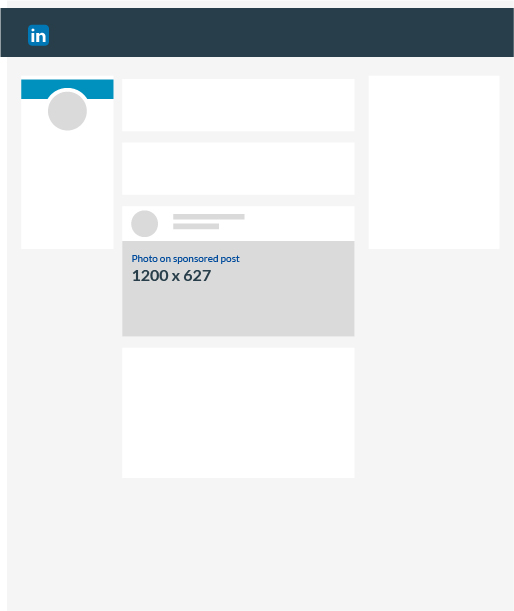 Sometimes the simplest solutions are the best. Even the most basic advertisement on LinkedIn can significantly increase the number of visits to your profile.
When creating a standard LinkedIn ad, remember that the recommended size of it is 1200×627 px.
Summary
LinkedIn is a great place for business networking that can have a positive impact on your career or company. To get the most out of this portal, make sure that the photos you publish on it are in the right size.