Always Up-To-Date Guide of Twitter Image Sizes [last update: July 2019]
I received a lot of positive comments and private messages about previous articles from this series – that's great! Today I will talk about Twitter, which is popular especially in politicians and celebrities.
This article is updated regularly. Last update – July 2019
The history of Twitter
I will not give you much information about the size of the graphics on Twitter, because it is a portal that mainly focuses on "tweeting" in written form. Before I come to proper sizes, I will give you just a short story about the beginnings of Twitter.
The history of Twitter started on March 21, 2006, when Jack Dorsey, Ev Williams, Noah Glass, and Biz Stone, the creators of Twitter, decide to create a completely different kind of communication, casting a blue bird "Larry the Bird" (the name was created in honor of basketball player Larry Bird) as their logo.
Twitter Graphics Size
Let's move on to the most important element of today's article and talk a bit about the size of graphics. On Twitter, we have three most important types of graphics.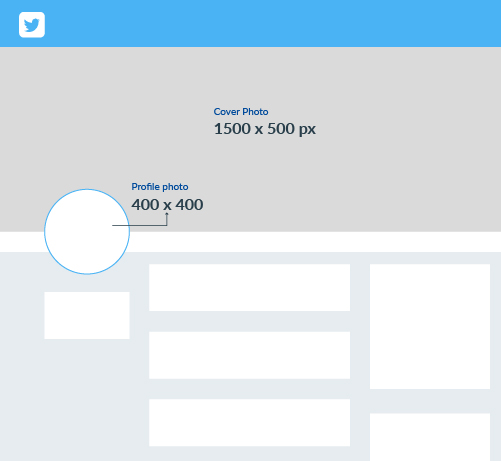 These are:
Avatar / Profile Photo: 400x400px
Cover Photo: 1500x500px
Graphics in tweet: max 5 MB
Profile Photo (400×400 px)
A Profile Photo will be visible with every tweet you publish, so it is important to make it look good. The size recommended by Twitter is 400×400 px.
Cover photo (1500×500 px)
Once you've encouraged user to visit your Twitter profile by interesting tweets and eye-catching avatar, the next thing he will see will be your Cover Photo. Make sure that its size is the same as those recommended by the portal – 1500×500 px.
Graphics in tweet (max 5 MB)
Although on Twitter the most important thing is the ability to construct short but accurate comments, it will not hurt to enrich them with attractive graphics. You can choose a horizontal or square photo. No matter what you choose, remember that the graphics should be up to 5MB.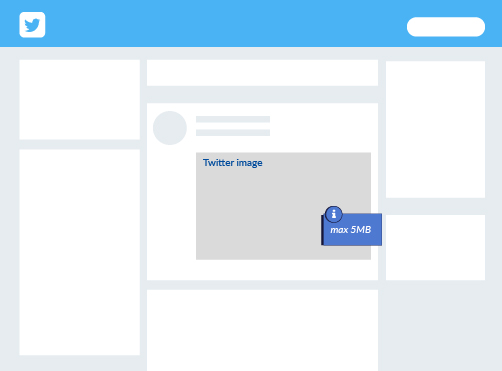 Summary
That's all about the size of graphics on Twitter. Although on this portal the most important is text, eye-catching design will certainly increase the attractiveness of your profile.