Implement Akeneo with one
of the first official partners
Akeneo is an entire ecosystem
Implementing Akeneo in your organization has a number of benefits. For you, your customers and your employees.
Take advantage of our experience and gain not only the tool but also documentation of processes, integration projects and automation of activities.
Integration of sources
To manage product information, you first need to collect and integrate it. We have experience in integrating product catalogues such as IceCat, ERP systems and individual data formats directly from suppliers.
Implementation of Akeneo
Installing the tool is just pouring out the foundations. Remember that it is the right configuration, knowledge about the use and the way it works, and dedicated functionalities that will allow you to fully utilize your potential.
New channels
PIM is primarily a support for many different sales channels. Collect data in one place, use it where you want. Thanks to Akeneo's unification, opening a new store has never been so easy. New distribution countries? No problem!
Akeneo implementation process
We have developed a way of implementation that ensures that nothing is left out and that you can start working with the system as soon as possible.
Analysis of data sources and structure of sales channels
we will analyze your product information sources,
.
propose appropriate tools to support Akeneo,
.
and prepare a project of changes in your sales channels.
Designing Akeneo data structure
we will configure Akeneo to work on your data,
design the process of information flow, data hierarchy, data normalization and standardization,
and if necessary, adapt the sources to work with Akeneo.
Integration with data sources and sales channels
we ensure the implementation of a Minimum Viable Product (MVP) so that you can start working with the products as soon as possible,
your implementation will be handled by a dedicated team with analytical, content-related and technological competencies,
you will receive technical documentation of the implementation and processes so that you can onboard other partners if necessary.
Automation and process optimization
we ensure continuous and monitored integration processes,
we care for the stability of the system after implementation,
you will receive reports on the condition of data in your systems.
Introducing employees to use the new system
Finally, we will make sure that the new product information management system is easy to use and understand for your employees.
If Akeneo, then only with X-Coding
See why you should use our services: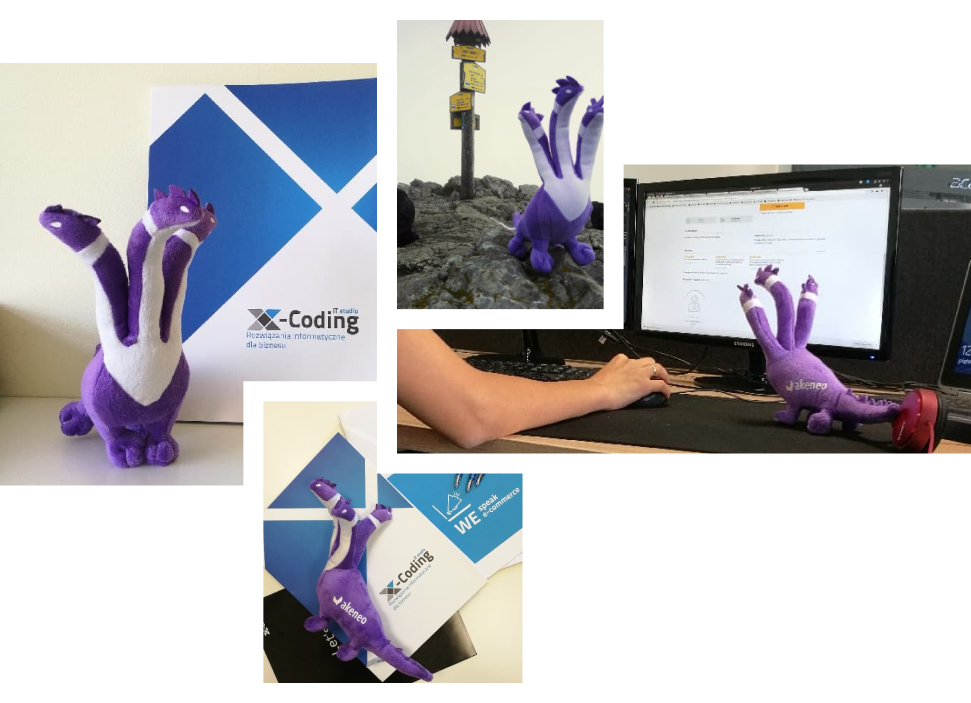 We have Ziggy!
We have saved the best for last!
Our X-Coding family includes Ziggy, the official mascot of Akeneo. This charming hydra makes sure that we provide our customers with the best possible PIM solutions every day, and after work it rests and sightsees the world together with us.
Would you like to meet Ziggy in person and talk about the benefits Akeneo can bring to your business? Contact us, we will be happy to answer your questions..
How can we help you?
Do you need professionals for your project? Drop us a message.
We will definitely reply!
You can also send us an e-mail or call::